Characteristics of Showa University
Characteristics of Showa University
Showa University contributes to the social culture and public welfare through the three fields of Education, Research, and Medical care.
Showa University actively promotes self-checks and evaluation to maintains the highest standards in all fields of education, research, and medical care. With the aim towards further development and improvement, and outside evaluation also has been introduced. The activity of Showa University in the three fields is strictly and objectively evaluated and certified through independent organizations.
EDUCATION
To nurture capable health care personnel
who can contribute to team medical care.
Showa University is dedicated to providing "interprofessional education" that nurture not only knowledge, and skills, but also inter-disciplinary communication and collaboration, which are necessary in today's medical care that focuses on the patient's "whole body" condition. This education philosophy is emphasized throughout all four schools from students' very first year, when they live together and study together, to their later years, when they practice their team medical skills in actual clinical settings. The entire university system is devoted to nurturing health care personnel who can appreciate the contributions of their fellow team members and work together to provide "whole body" treatment plans for their patients.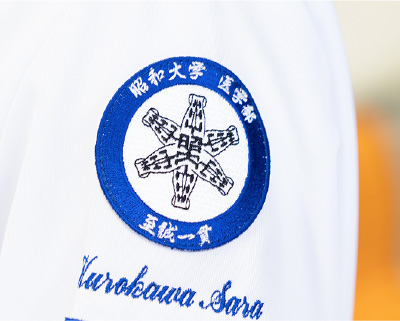 RESEARCH
To conduct collaborative that brings forth valuable information recognized by both domestic and international societies
A special feature of Showa University research is the collaborative research contributed by all four schools of medicine, dentistry, pharmacy, and nursing and rehabilitation sciences. Researchers collaborate both within and beyond their area or specialty with other Showa University researchers, resulting in many achievements in various fields of life sciences every year. These achievements are presented at numerous conferences and many high quality publications from Showa University are widely recognized both domestically and internationally.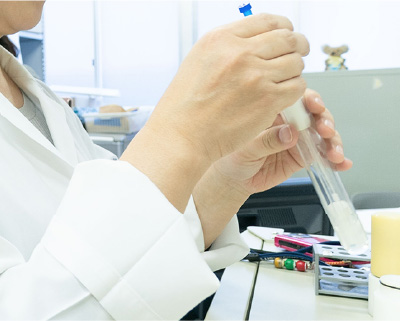 MEDICAL CARE
To provide the highest standard of medical care
with utmost respect for patients' quality of life
The eight attached hospitals of Showa University, each with its own original purpose andspeciality, provide high-tech referral and a high standard of medical care to the general community, with careful consideration given to patients' quality of life. Today, in order to face the rapid changes in the medical system, Showa University has taken the initiative to install new programs.
For example, Showa University Hospital and Koto Toyosu Hospital were the first facilities in Asia to introduce the eICU monitoring system, which promotes regional medical cooperation to provide high-quality and safe medical care and has been shown to reduce ICU length of stay by 20%.