School of Dentistry


Dentists who can meet the needs of a rapidly aging society are nurtured in original 'spiral method', emphasizing the 'relationship with society'
1.Goal
The aim of dental education at Showa University School of Dentistry is to cultivate dentists who have the following competencies :


To be a leader of a team of professionals including hygienists, dental assistants and dental technicians.
To recognize the importance of prevention and primary care with the commitment of hygienists and the dental team.
To perform oral health care in the community.
To understand that oral health is an integral part of total health and that oral health care is an integral part of comprehensive health care.
To be highly skilled in all aspects of dental services.
To actively pursue lifelong learning.
2.Innovative program of 6-year DDS curriculum
To attain our goals, the curriculum was planned to integrate basic life sciences, clinical dentistry, and community dentistry.
Year 1
Year 1 is for not only basic life sciences but also social/human sciences. Students are able to do voluntary work at nursing homes to take care of elderly people who are handicapped or disabled. This offers a valuable opportunity to understand the social structure of welfare and the reality of aging. Such a curriculum may be extended to the upper years.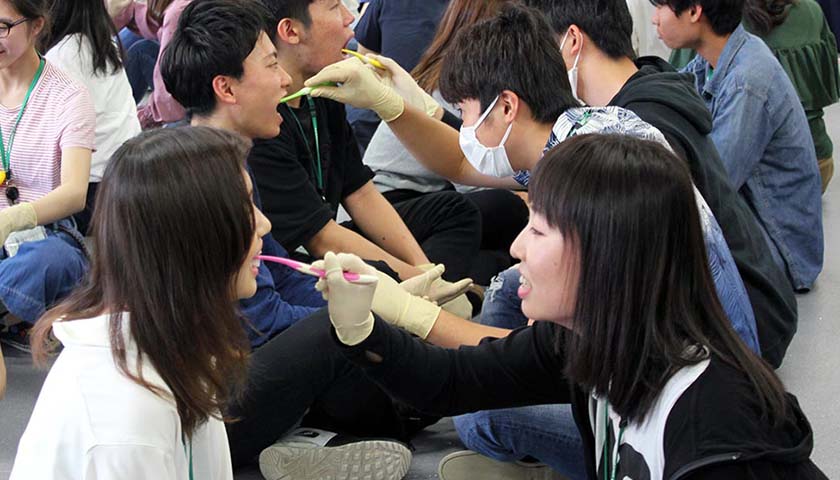 Year 2
Year 2 is for expanding education into the biomedical sciences and learning oral sciences. Students also learn the pathogenesis of dental caries and periodontal diseases in relation to oral morphology and the oral environment through Problem Based Learning (PBL). PBL helps to develop skills in personal learning, collaboration in group practice and self-directed lifelong learning.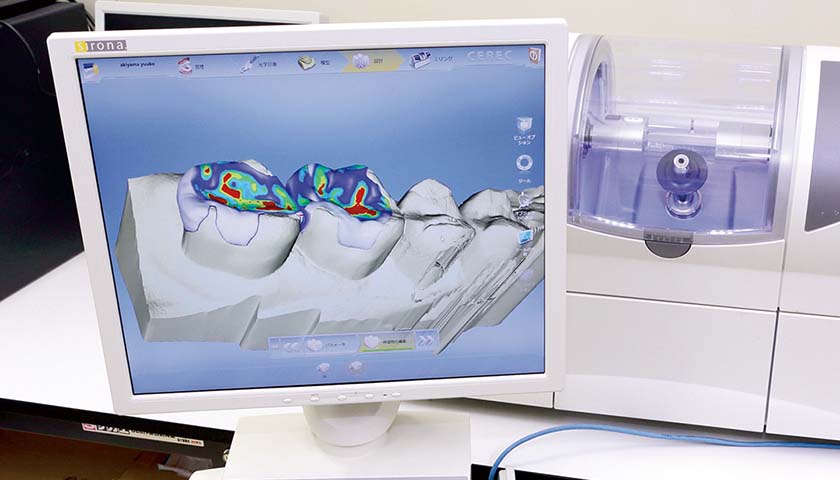 Year 3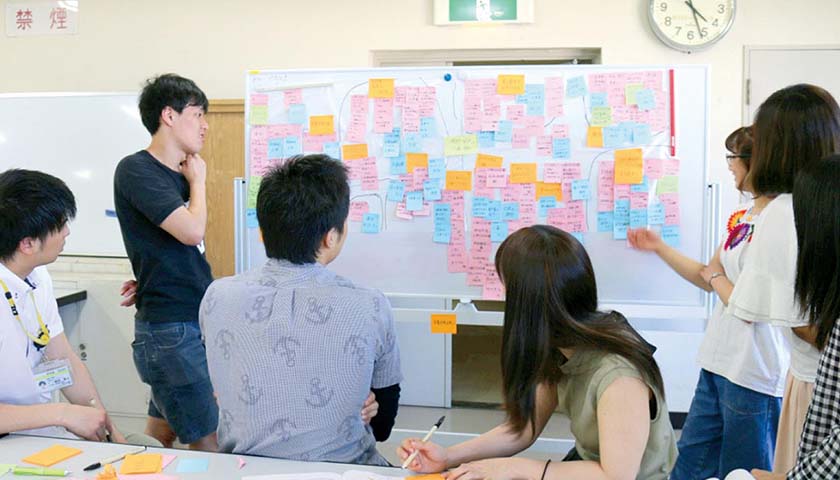 Year 3 is for understanding abnormal dental biological conditions. Students learn the etiology, epidemiology, and clinical characteristics of diseases, diagnosis and differential diagnosis, treatment, and prognosis of oral diseases. Courses include general clinical dentistry, oral pathology and oral medicine, radiology and imaging, anesthesia and emergency. In addition, the students spend one-fourth of the time on restorative and endodontic treatments, and prosthodontic rehabilitation using simulators coupled with dental materials and dental equipment in the laboratory.
Year 4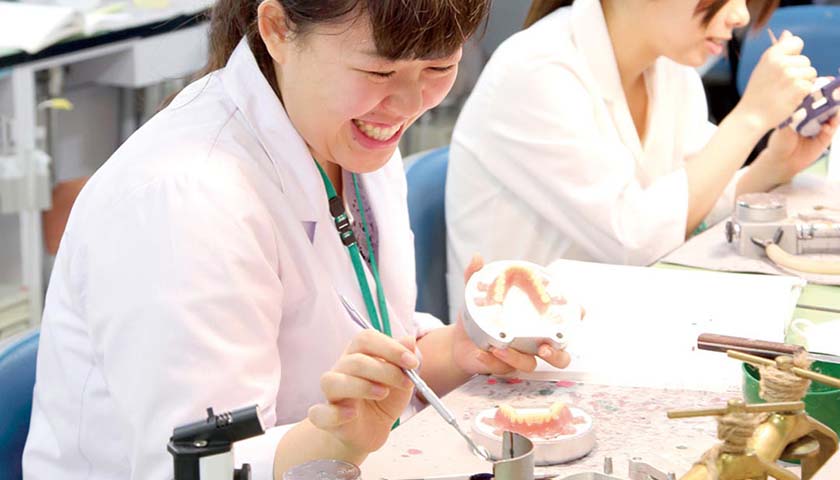 Year 4 is for expanding their study into comprehensive dental care, including pediatric dentistry, orthodontics, geriatric dentistry, oral and maxillofacial surgery, dentistry for persons with disabilities, and pharmacology. At the end of the year, students must pass the summative examination, National Common Achievement Test (CAT). The students who pass CAT are promoted to Year 5 to enter clinical training.
Year 5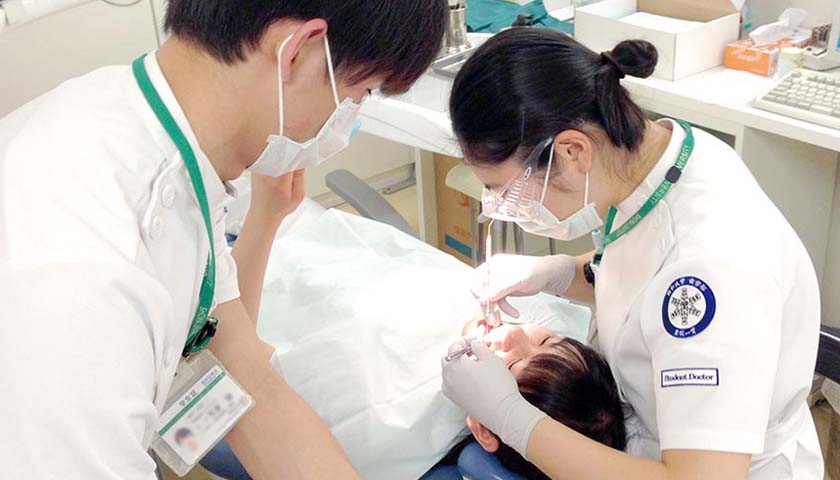 Year 5 is for performing clinical practice on patients. Students spend most of the time at the teaching clinics of the Showa University Dental Hospital to learn the clinical skills to treat simple and then more complex cases. Clinical care of patients is delivered in a team structure headed by experienced clinical faculty members. Students also attend activities at a community health center and at the general hospitals attached to the university to extend their clinical education.
Year 6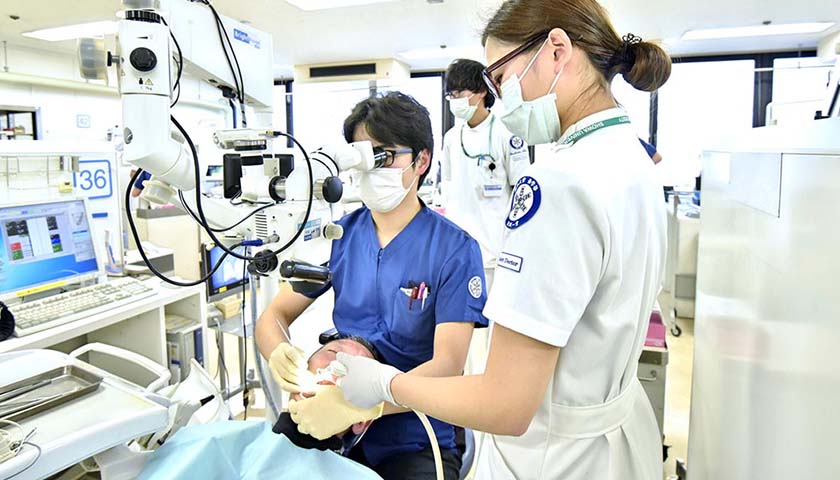 Year 6 is the final year. For the first three months several elective programs including advanced dental techniques specialty areas, and comprehensive dental care are provided at the Dental Hospital. The dental school recommends that students spend more time outside the institution, and visit schools overseas, which provide many opportunities to help students broaden their insight into dentistry. After the summer break, students concentrate on preparing for the National Board Examination held in February.