School of Medicine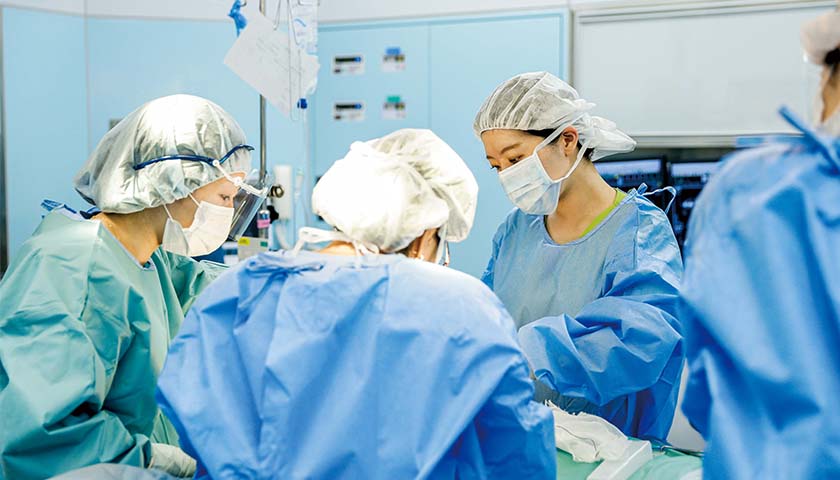 The curriculum has evolved with the demands of the new era, and provides updated medical education and universal humanity education.
Showa University School of Medicine, since its foundation in 1928 as Showa Medical College, has history of over 90 years. Today, the clinical education is enriched by utilizing our 8 attached hospitals. This provides an opportunity for our medical students to be exposed to the clinical setting in the early years of clinical education. Our curriculum includes 'systematic medicine' , where students can learn about medicine other than western medicine, and the liberal art subjects and the basic and clinical subjects are connected in a wedge-shaped form, effectively increasing the students' understanding. With the rapid and daily advances in the life sciences and medicine, the knowledge and skills required to be learned in medical schools are becoming more and more advanced and complex.
However, the amount that can be learned in six years is limited. Under such circumstances, the School of Medicine at Showa University does not engage in a type of education that focuses on rote memorization and a cramming of information. Rather, education that is 'free of pressure' and emphasizes the 'enhancement of problem-solving ability' is the basic educational policy.
Our main goal is to nurture a self-supporting individual who can succeed according to the medical needs that are continuously increasing by repeatedly enforcing core information and placing weight on cultivation of the ability of individual problem solving. Also, as with issues such as brain death and death with dignity, today's medicine must consider aspects not only of conventional natural science, but also of the mind, including ethics and philosophy. With 'Shisei Ikkan' as the basic policy since its foundation, Showa University School of Medicine provides education not only on the latest medicine, but also on 'education of the mind'. Effort is also poured into nurturing clinicians who deliver sincere medical care from the patients' point of view and doctors who are well-trained in primary care.